General Inquiries
Regular office hours are Monday to Thursday, 9:00am to 1:00pm. Please send all general inquiries to info@steinbachmennonite.ca.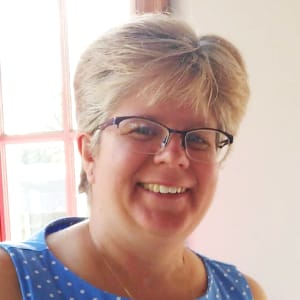 Pastor Michelle Stoesz, B.Th, B.A., E.C.E.II
Associate Pastor of Children, Youth & Young Adult Ministries
204-326-9773
michelle@steinbachmennonite.ca
Bio
Born and raised in Kitchener, Ontario, Michelle spent 2 years in Nigeria as a missionary kid where she learned to depend on God. She attended Rockway Mennonite Collegiate in Kitchener to deepen her faith. It was during her high school years that she was baptized into the Mennonite church. Wanting to strengthen her faith, she studied at CMBC/CMU with a focus on youth ministry. After obtaining her B.Th. in Theology she attended U of M where she received a B.A. in Psychology. Michelle met her husband, Conrad, at CMBC and they were married in 1996. God blessed them with 2 children who are now young adults.It was during Michelle's time in childcare settings, volunteering in various churches, and parenting, that Michelle really came to appreciate walking with people as they grew in their faith and watched God at work in the lives of children and families. She has valued her involvement in churches and multi-cultural connections. During her leisure hours, she can be seen reading, crafting, and playing board games with her family.
"I am with you always." Matthew 28:20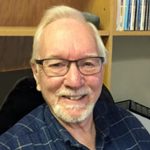 Rev. Daryl Climenhaga, B.A., M.Div., Th.M., D.Miss.
Associate Pastor
204-326-9773
daryl@steinbachmennonite.ca
Bio
Daryl divides his time professionally between teaching "global studies" – the global church, focusing on the interplay of faith and culture – at Providence Seminary and pastoral ministry at SMC. He loves the mosaic of global cultural expressions of being the church, expressed in John's words: "I saw a multitude that no one could number, of all nations, kindreds, people, and tongues." At SMC, he enjoys preaching and the opportunity to be part of the congregation's mutual care. We are part of God's family in Steinbach, and that's good!
Personal interests include playing soccer and chess, listening to world music (especially from southern Africa), cooking curries and playing an endless game of Scrabble with Lois (his wife).
---
Rental Inquiries
rentals@steinbachmennonite.ca
Due to increased church activity we are unable to accommodate rentals at this time.