Many things have changed since our beginnings. However, our vision has remained the same: to remain obedient to the words of Jesus, to proclaim the gospel, and to make disciples at home and abroad. There has been a strong emphasis on Christian education and mission and our leaders have served by teaching Bible studies and preaching. Some have even heard a calling to go and continue serving through Mennonite Central Committee or in a term of mission outreach. The leadership at SMC through the years has helped to organize the church, has guided the congregation through challenging times, and ultimately, has worked to build a strong community where its members can grow and learn more about Jesus.
Leadership At SMC
SMC has been blessed by the services of Lead Pastors who have served in the English and German services throughout the years.
Leader History
1938 – Isaac Warkentin (1938 – 1942)
1942 – Peter J. Reimer (1942 – 1957)
1957 – Henry P. Friesen (1957 – 1962)
1962 – Frank K. Isaac (1962 – 1975)
1975 – Abe Neufeld (1975 – 1989)
1989 – Paul Dyck (1989 – 2000)
2000 – Norm Voth – Interim (2000 – 2001)
2001 – Gary Martens (2001 – 2012)
2012 – Victor Kliewer – Interim (2012 – 2013, 2016 – 2017)
2013 – Randy Hildebrand – Sr. Co-Pastor (2013 – 2016)
2017 – Lee Hiebert (2017 – present)
Our Buildings
We've had four different buildings since our congregation began meeting in 1938. The following is information about each building and location:
Building 1: Corner of Reimer and Hanover (1942)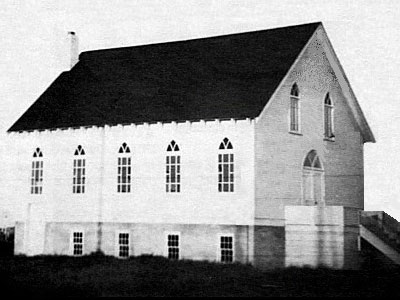 The members of Steinbach Mennonite Church met in a rented building on Hanover Street until 1941 when the need for a building of their own became apparent. A Building Committee was formed and a lot was purchased on the corner of Reimer Avenue and Hanover Street. With the help of many volunteers, the building was completed enough to hold church services as early as Christmas 1941 and the building was fully finished in the spring of 1942 at which time the sanctuary was dedicated.
Between 1948 and 1949 roughly 30 families joined Steinbach Mennonite and the congregation outgrew this church space. In the fall of 1950 the decision was made to build a new church.
Building 2: Corner of Barkman and Hanover (1951)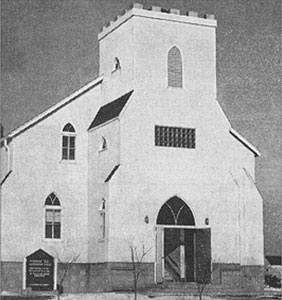 In 1951, three lots were bought on the outskirts of Steinbach (what is now the corner of Barkman Avenue and Hanover Street). Construction began in May. The new building was built with a capacity for 352 people with a budget of $28,000. Beginning a project this large was a huge step of faith for the congregation, however, God blessed our efforts and throughout the building process there were always enough funds to proceed. The sanctuary was finished at a cost of $27,000 and was dedicated on October 7, 1951.
This church building was the first church in Steinbach to move away from using a wood or coal furnace and installed an oil furnace. There were also no washrooms indoors because water or sewer services weren't available at the time so preliminary washrooms were built outside and a 100 gallon barrel was used to store water.
With the building completed, there was still a need for more Sunday School rooms. In 1956, SMC purchased an additional lot beside the three previously purchased and the second building phase for an education wing began in the fall of 1957. It was a two-storey, 24-room wing included a good-sized kitchen and washroom facilities and most of the work (project coordination, carpentry, finishing, installation, furniture building, etc.) was done by volunteer effort. It was an amazing project and we felt blessed that God gave us the resources to complete it. In 1965 an additional two adjoining lots were purchased and added to the church property to make more room for parking.
Building 3: Hanover Street (1974)
In 1970, SMC began talking about building a larger sanctuary and in 1971 the congregation began to look into options for expansion. After weighing the options, it was decided that the church would expand by constructing a new building (sanctuary with a basement) next to the current building. The addition featured a conventional layout with seating for approximately 500 with the choir at one end and the congregation facing the choir. Ground-breaking for this new project began in April 1974 and by December it was completed and SMC held its grand opening.
Through prayers and supplication God granted the members of SMC unity and enabled the congregation to proceed with the project. The success of this venture was largely attributed to this sense of unity and we all felt God had richly blessed us as a fellowship of believers.
Between 1980 and 1986 three additional lots were purchased to facilitate future expansion.
Building 4: Loewen Boulevard (1989)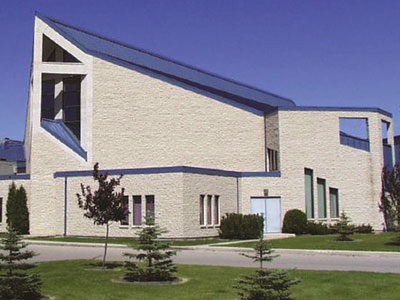 In 1983 space was again becoming an issue. The congregation required a larger sanctuary and more Sunday school space for history assignment help for school students and we soon began to pursue selling the current property and building a new church on Loewen Boulevard (then called Townline Road). The new space would feature an 800-seat sanctuary with a large stage, a large foyer, grade-level entrance for wheelchair accessibility, a combined gym and banquet hall for 500 and a larger education wing. Ground-breaking for this project began in 1988 and volunteer effort was a huge part of the construction process saving the church roughly $160,000 in expense costs. Again, the congregation felt God's blessing as the entire building project was completed in 1989.
"Church building projects bring out the best and the worst in people. This project [building 4] must have brought out the best in our congregation." — John Kroeker