Log in as an Administrator
Select "Dashboard" from the top left menu to see the 'back end' of the website.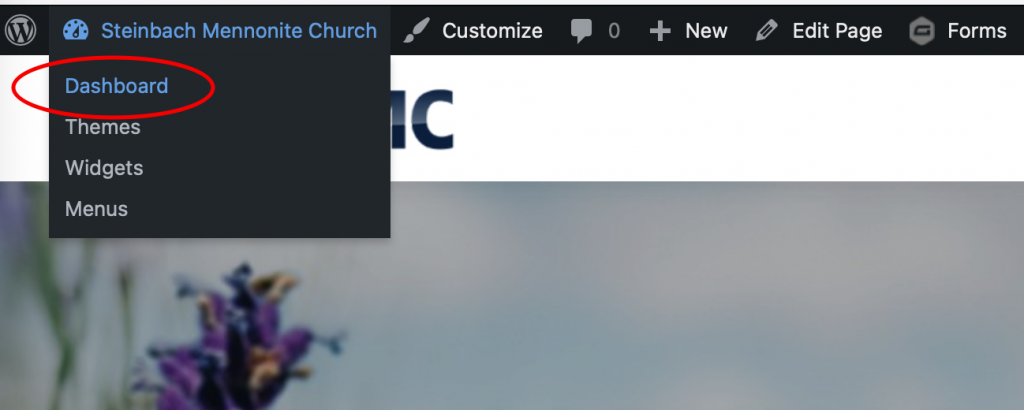 To upload a new bulletin, go to the "Pages" menu item on the left of the dashboard screen. Navigate down to "Church Bulletins" and click on "Edit (classic editor)"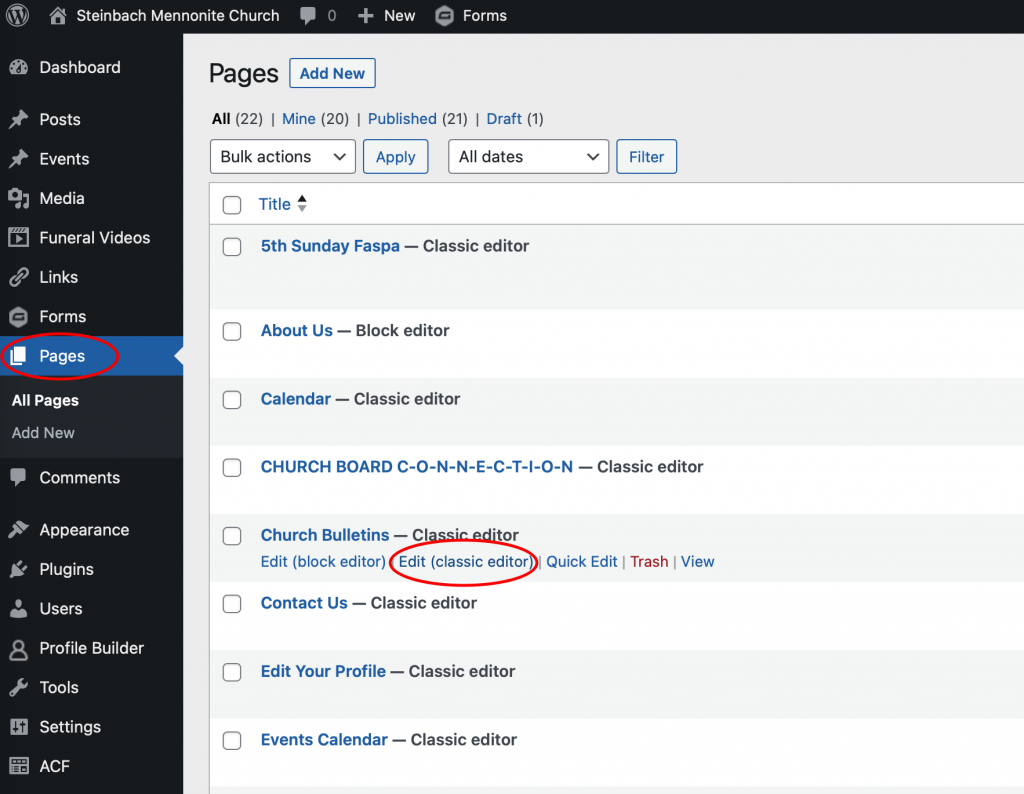 If the screen doesn't automatically open in the 'Visual' editor mode, select that option. Click just before the link (bulletin date) of the topmost bullet point, and press Return on your keyboard. That should move the list down and your cursor should be ready to insert new info after the first 'empty' bullet. WHILE YOUR CURSOR IS AT THAT FIRST INSERTION POINT, click on the "Add Media" button in the toolbar above the editor.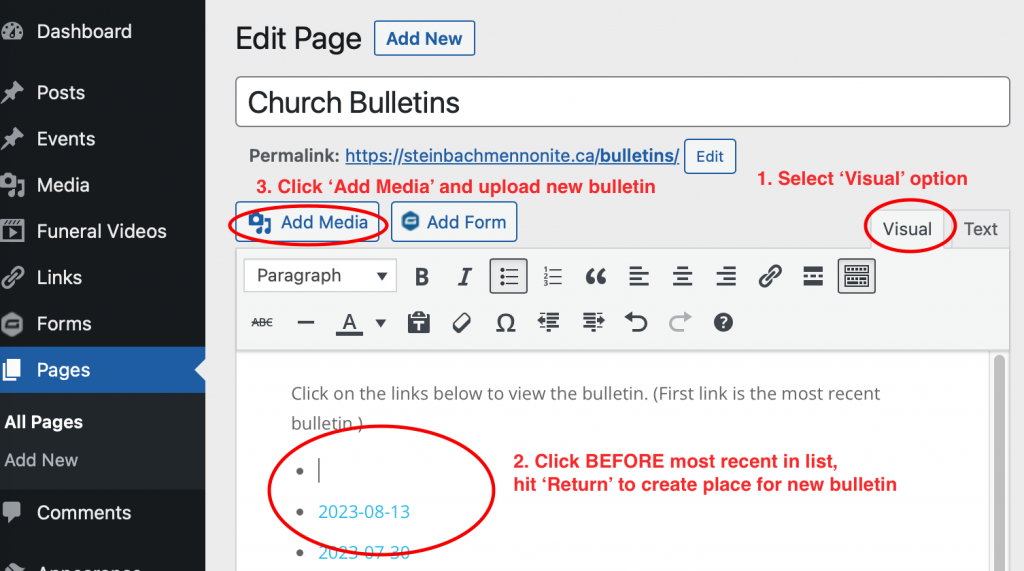 Select the 'Upload files' option, then navigate to the new bulletin file that you want to upload (or DRAG the file into the white space on the screen).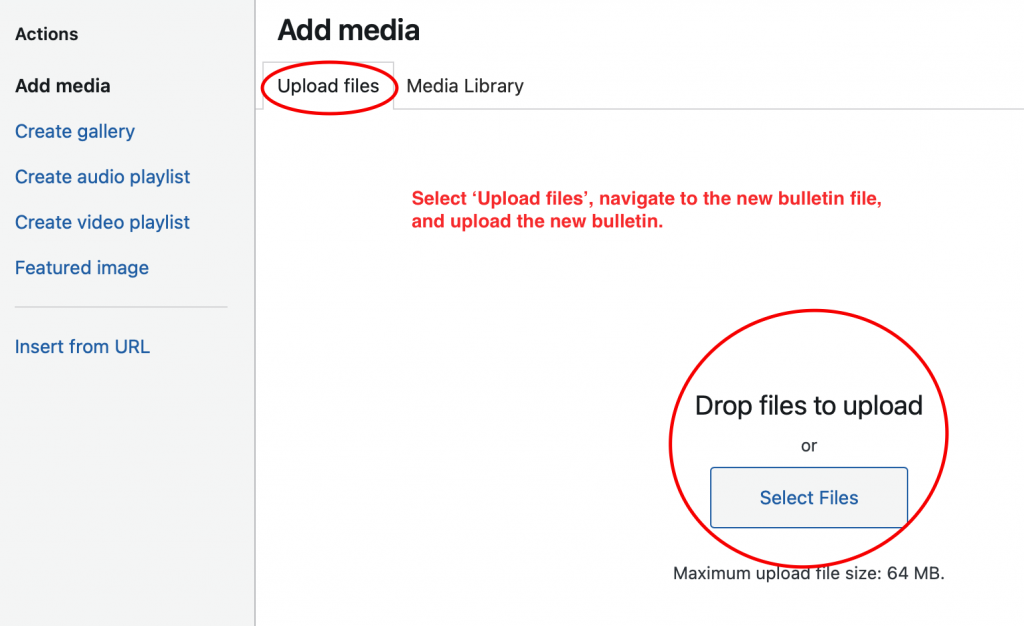 Select the file you just uploaded, and click the "INSERT" button. That should take you back to the "Church Bulletins" page and you should see the link (i.e. the filename 2023-08-13) as a link next to the first bullet item.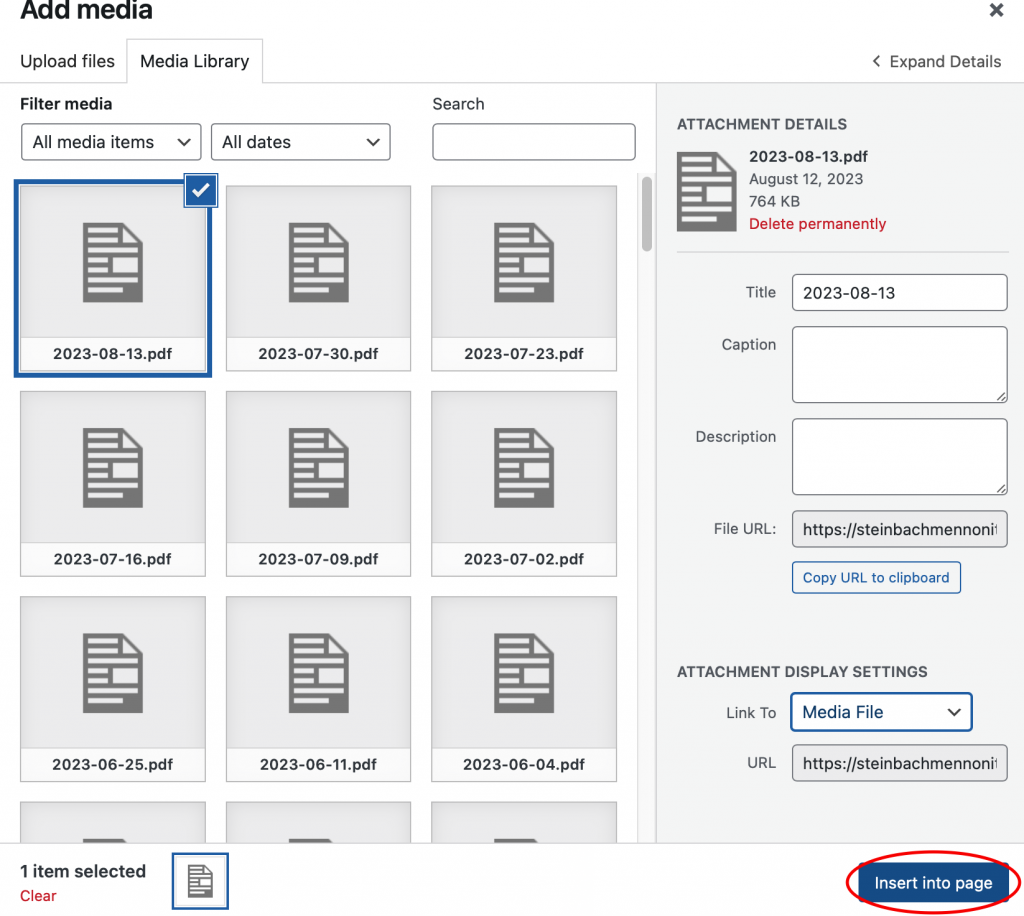 Select the new bulletin filename (link) and click on the PENCIL icon to edit it.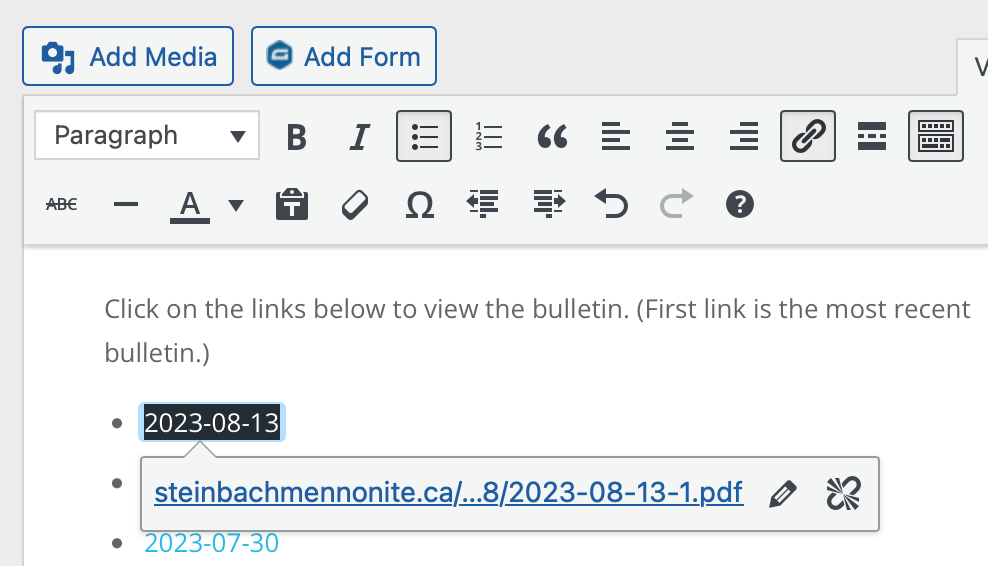 Click on the "gear" icon to see more options.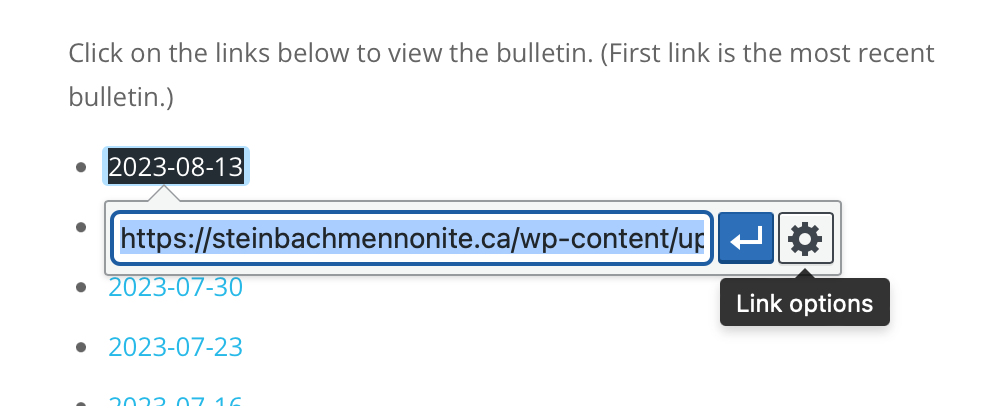 CHECK the box for the "Open link in a new tab" option

When you are satisfied that the link looks right, click "Update" to 'save' the changes. You can then VIEW the page and try the link.

---
Updating the "Thinking Ahead" page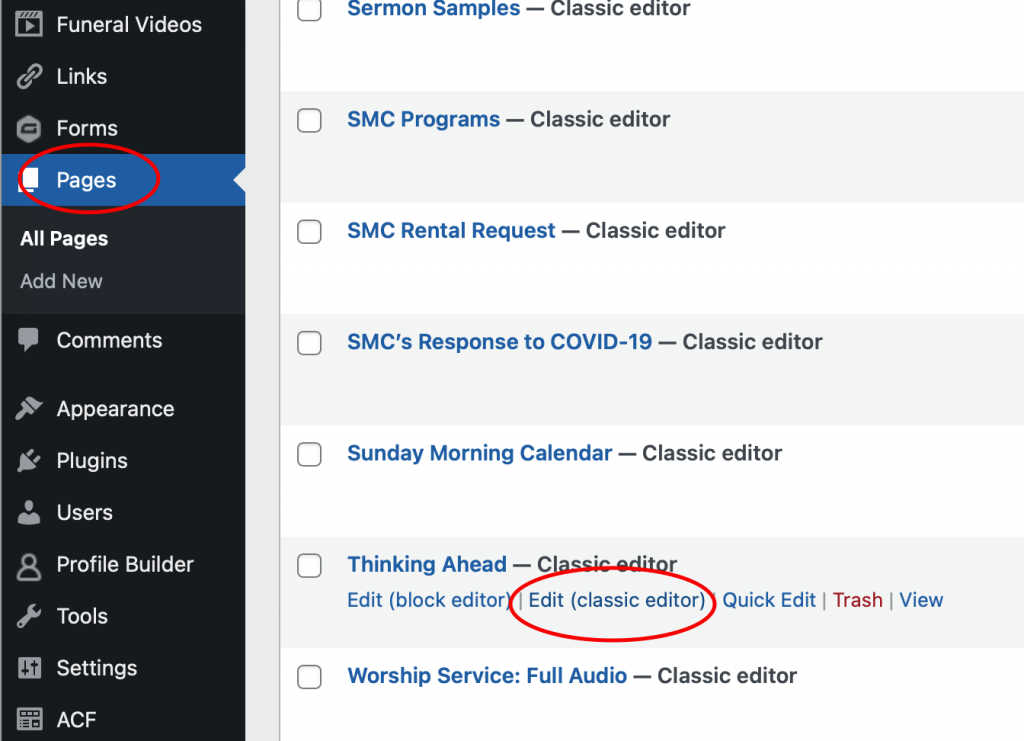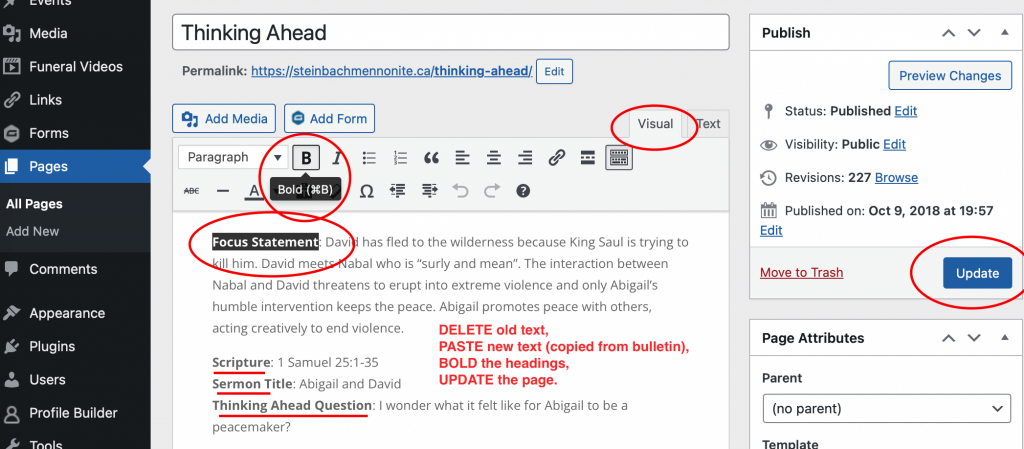 ---
Adding New Events to the Event Calendar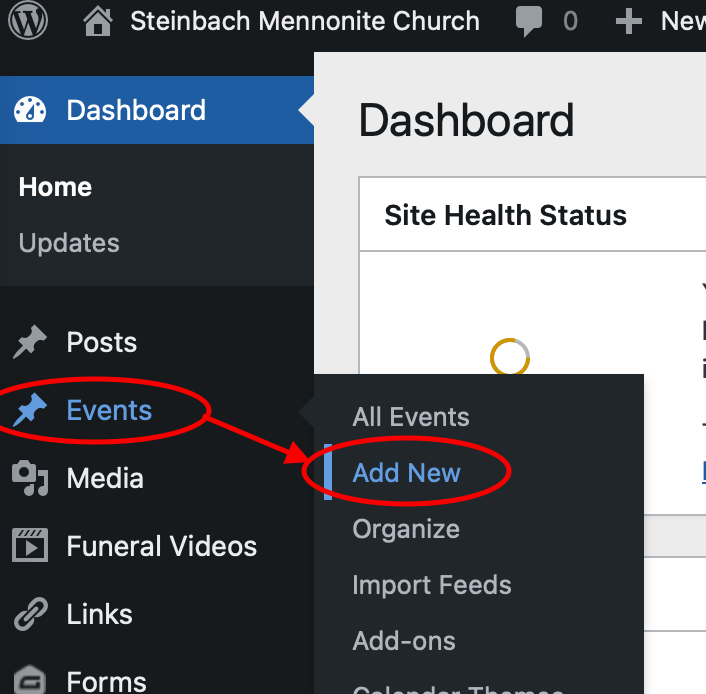 ---
Loggin Out